During these unprecedented times many have been forced to stop work. Plymouth-based Hip Hop Social Collective, Street Factory CIC, creators of the UK's first Hip Hop theatre, are continuing to reach out with their well-known positive vibe. They continue to stay connected with their community by providing:
elemental well-being support
mentoring
dance and fitness classes
and encouraging entertainment – all from their own home.
In a normal week, founders Toby and Jo Gorniak would be working from their Plymouth theatre base, teaching classes, leading groups and providing their innovative forms of social, community and personal care and mentoring to more than 300 people. Toby, Jo and their various hip hop educators also provide outreach classes for over 400 students in a range of on-site school sessions as well as extra training programmes and projects as required in other locations citywide.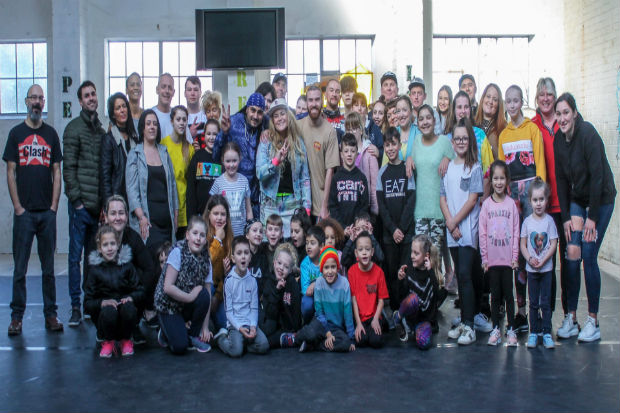 Working under the crisis

Since Monday 16th March they have taken to technology to keep their arms around their extended family of over 350 young and vulnerable people across Plymouth and beyond. Street Factory CIC provide daily, and often hourly, essential support, and daily hip hop classes from their own living room. With all the worries and changes around the COVID-19 crisis situation, the Street Factory team are finding that their unique form of social care, and mentoring support, is needed more than ever.
Some of the issues and challenges facing the Street Factory community include:
bullying
mental health of all kinds
low aspiration
racism
poverty
ageism
special and additional needs
homelessness
unemployment
and lack of immediate opportunities.
Determined to keep it together
The Street Factory service therefore supports a major number of people through these personal journeys on a day-to-day basis, making the COVID lockdown all the more serious for many of these vulnerable community members.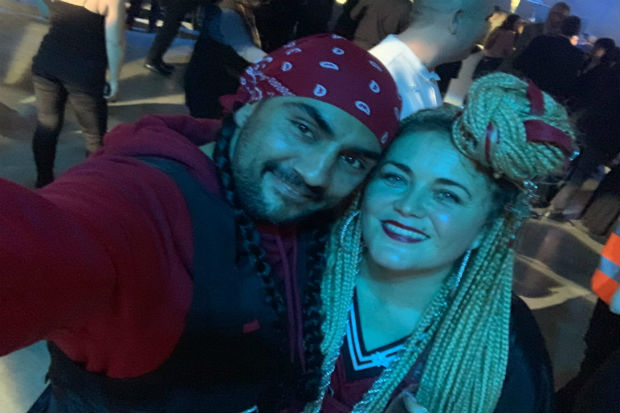 Jo says,
The Stayathome requirement is tough for everyone in different ways, however, the personal struggles and challenges facing a number of the people in our extended Street Factory family are made even more significant, and present, than ever before. And we are determined to be there more than ever for these people in this heightened time of need.
Jo continues,
We therefore immediately set-up Street Factory HQ from our own home, and cracked on with adaptations to our weekly classes, services, mentoring and schedules. Like everyone we've been working around having all six of our own children at home as well as being even more present in new ways for our community and service users.
Toby G, who was awarded an MBE by the Duke of Cambridge in 2018 for his Outstanding Community Contribution adds,
Being connected to our Street Factory family is a huge part of who we are and why we exist, so we've been phoning and FaceTiming, keeping up to date with how people are doing. Some are trying out new technology and loving seeing people's faces and others are more shy, so we just phone them individually. They all tell us that it's comforting to still feel a part of our community and it makes them feel less isolated, as isolation and associated vulnerability is already a major issue for a number of the members of our Street Factory family.
Toby continues,
We've created a free-to-all weekly timetable for everyone to join if they would like, and everything that we are doing on there is open to all of our Street Factory family members, but also to the general public, of all abilities and of all ages, right across the world. One of the simplest things that's reaching the furthest is our Facebook Live hip hop classes which are all getting in excess of 1,000 views each. And we're also finding our other classes and programmes, such as our Creating Change sessions and my Toby G Challenge are gaining new followers and interest every week, as well as helping to support our ongoing members in their critical personal journeys.
Creating a community through mentoring
As a Community Interest Company (CIC), categorising Street Factory is not an easy thing to do. Street Factory is more than a dance studio that trains and entertains. Street Factory has grown to be a unique social collective that creates community and builds-up members through a mix of personal mentoring via projects based on the core elements of respect, peace, love, unity and fun.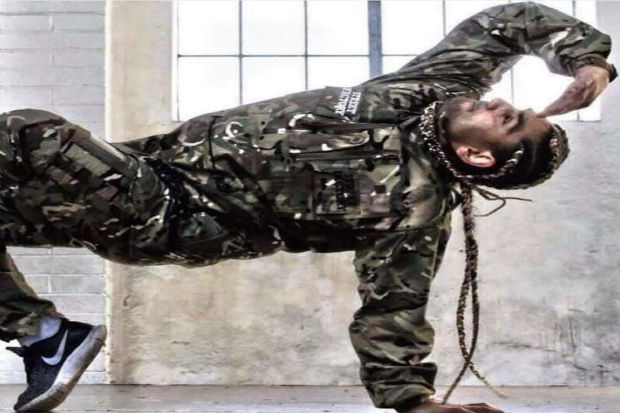 Street Factory's transformative work utilises the five pillars of Hip Hop:
Dance
DJing
Graffiti
Rapping
and Knowledge of Self.
The Street Factory story reflects this 'mash-up' of approaches and is a tale of quest and journey, as well as a tale of love that is both global and local.
Toby G explains,
We're here to support anyone to be the best version of themselves, to grow and to discover themselves. It's all about the fifth pillar of Hip Hop: Knowledge of Self. Dance, DJ'ing, Graffiti and Rap are the pillars that everyone knows and tunes into and our work in this part of Hip Hop is vital to us. I'm buzzing that we've still be able to connect and continue everyone's path. This could be a negative time and we are determined to keep happy, keep connected and keep communicating, and thus far, we've got people logging in from all over the city, and all over the world, to take part in our free sessions – and we'll keep on running those and helping everyone stay happy, whilst they stay safe.
Continuing to deliver outcomes
This social collective thrives today through a mix of grant funding from:
Arts Council England (ACE)
the National Lottery
the People's Health Trust
and the Rank Foundation.
All the funding is geared up to deliver sustainable and accountable outcomes. Street Factory creates real and powerful change that empowers and enables people of all ages the opportunity to unlock the potential that sits within them, despite facing a range of social and economic challenges.