Flourish Together CIC was founded in 2016 by Nickala Torkington and Jo McGrath. Both are listed on the Pioneers Post/Nat West WISE 100 lists of top women in social enterprise in the UK. They also won She Inspires Social Enterprise of the Year in 2019.
Following a few years of piloting ideas and generating demand, the consultancy specialising in social enterprise development, social innovation and social leadership was created. They invest their surplus resources in supporting women as a force for social change.

Challenging times
Despite the pandemic, the organisation has literally 'Flourished' over the last year as their range of programmes and support has seen increasing need and demand.  Luckily, their 'Resilient Leaders' programme was already up and running supporting over 35 women-led social ventures across Greater Manchester.  These women have:
valued the peer support opportunities,
business resilience workshops, and
media support offered through the programme.
These were in high demand prior to the pandemic and became even more relevant when COVID hit.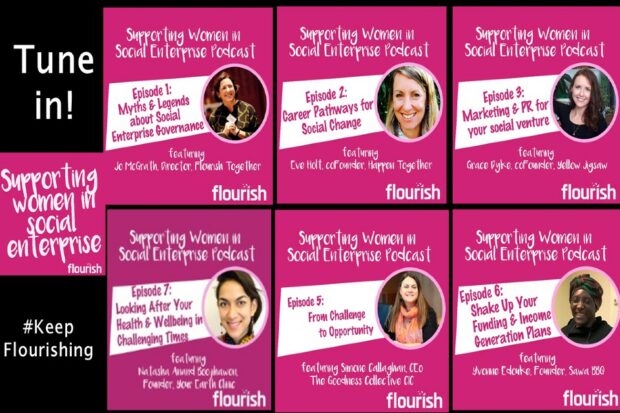 Additionally, Flourish Together launched their 'Time to Grow' programme in the last year which:
supports people to develop their social enterprise ideas in sustainable ways
meeting community need
explore career pathways in the voluntary and community sector.
Throughout the pandemic, the CIC had to quickly adapt the format to combine physical, remote and online support. They have been able to support over 100 highly diverse women to develop personally, professionally and set up social ventures.
They have developed and expanded this work through investment and partnerships from:
the Workers Education Alliance,
Nat West
Manchester City Council.
They have seen their turnover more than double in the last year, resulting in 2020 becoming their most successful year to date.
Work and financial support during the pandemic
The CIC didn't need to apply for any of the COVID response funding available. Due to their mixed income model and repeat clients spanning the public, private and charity sectors they were able to survive. At the end of 2020 the team received a small amount of funding from UnLtd, The National Lottery and DCMS. This was to support their core business model in preparation to expand further in 2021.
Looking to the Future
Overall, the future looks bright for Flourish Together and its network of over 750 women led social ventures in the North West, and by instilling a culture of positivity, focus, strong skills and business acumen in our networks the results are paying off.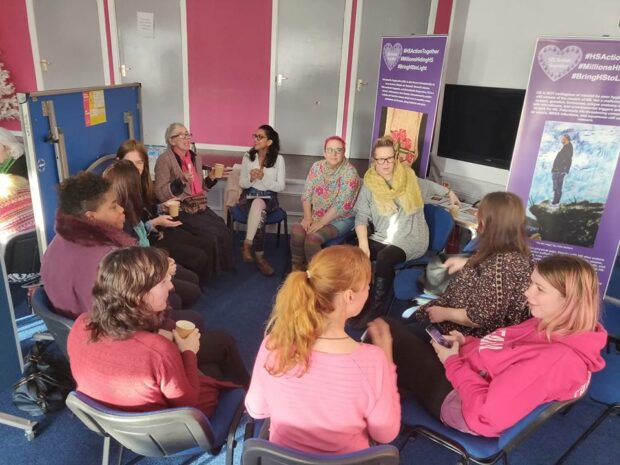 To keep in touch sign up to email updates from this blog, or follow us on Twitter.