This is not your average bakery – We dedicate the same energy and time into teaching breadmaking as we do our bakery.
Our Mission 
Our social enterprise reaches a broad range of people – impacting on health and wellbeing and creating an active, local community based around BREAD.
I am one of the directors of LoveBread CIC – a small community bakery based in Brighouse, West Yorkshire. We have been operating as a CIC since January 2012 and heard, read (and love) every bread pun going:
'kneading' a break
'prove' our worth,
we could be 'loafing' around
we frequently 'rise' to the occasion – you get the idea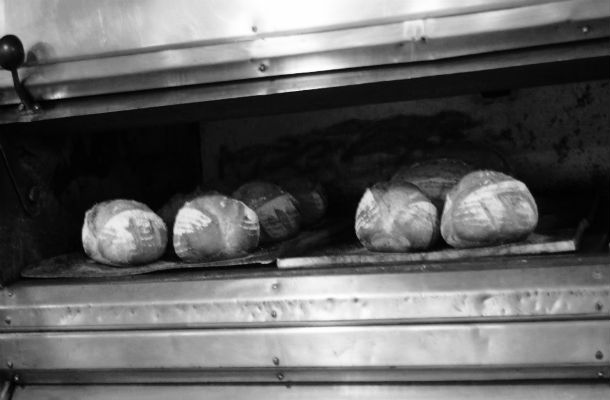 Everyone has a bread story 
It's one of the world's original foods and the smell, feel, taste and (if you listen carefully!) sound are so familiar and loved that bread is part of our everyday language. For me, this reflects the universal nature of bread and breadmaking. Our bakery was:
established to bake bread for friends and neighbours
produces around 300 loaves each week
teaches 3 or 4 classes with our team of 5 part-time staff and 20 volunteers
Not your standard bakery 
We're not your standard bakery as we don't have a shop. We deliver! to:
our lovely regulars
take our bread to our nearest Food Assembly
wholesale customers
But our other main activity is around teaching: we are passionate about sharing the joys of making your own bread.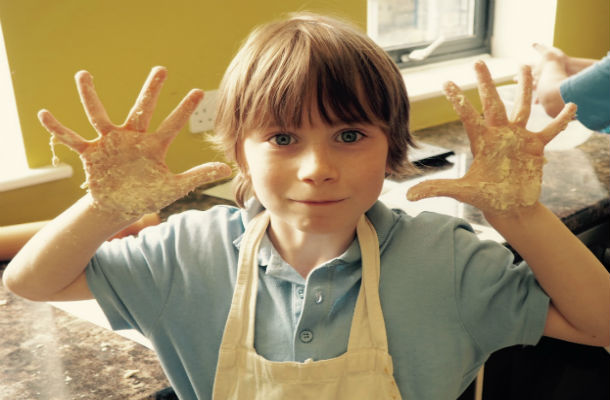 We run:
classes at weekends,
workshops for scouts, brownies etc on evenings
work with schools and other community groups during the week, and in the school holidays our Junior Bread Clubs sell out within an hour
Therapy in baking 
What we have discovered since starting out is the therapeutic and slightly addictive nature of breadmaking. Kneading, shaping, the rise in the bowl and oven all appeal to a wide range of people. Our young bakers will sit entranced in front of the oven watching their creations rise. Our regular bakers experiment, try new flours and recipes, share what they have made because sharing is also at the heart of bread. Our volunteers come from a wide range of backgrounds, and range from 14 to 76, but all have the love of bread in common.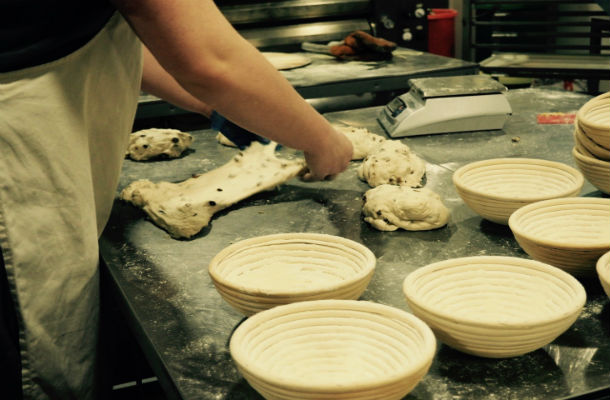 Being a Community Interest Company 
Brighouse is not your typical artisan bakery town. However, it does have a strong sense of community and a great business team promoting the town. As a CIC we strive to be self-sustaining. Any funding bids are generally for specific items such as our van or large equipment. We aim to do 'good business' with other partners who understand how we operate.
What's next 
Our latest project starts in October when we will open a Pay-as-you-can Café run by our young bakers on a Saturday morning. We are currently putting a team together, planning recipes and how to promote it. This is part of the #Iwill youth social action campaign and we are really excited to be part of it.
So, to go back to the puns, we are proud to be dough nuts. Flour power!
To keep in touch sign up to email updates from this blog, or follow us on Twitter.