Set up as a community co-operative,  the CIC is creating a sustainable, inner-city garden suburb, situated in Newcastle's most ethnic and socially diverse communities.
The Aim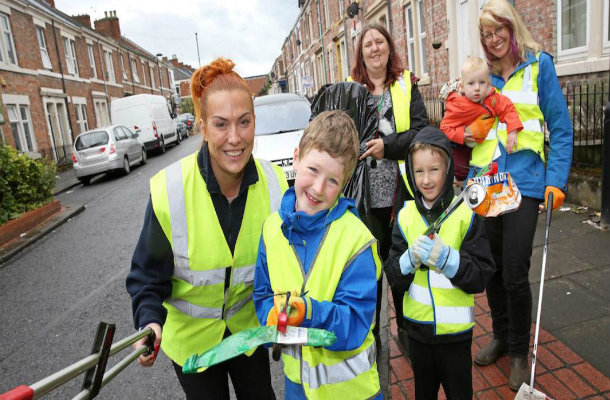 The main aim of The Greening Wingrove CIC is to achieve:
cleaner and well maintained streets and open spaces
a greener environment
effective delivery of public services
growing community pride
encourage more local food growing and related education and training
Since registering as a CIC, 119 local residents have joined as members and the Board of Directors has been appointed from the membership.
Funding and Trading
Although it is difficult to generate an income in a poor area, the CIC has been able to secure funds through grants and service level agreements, providing a turnover of £58k in 2016-17.
The CICs trading income has gradually increased from the management of an abandoned bowling green and pavilion in a local park.
The Bike Garden
The CIC has restored the site, known as 'the Bike Garden', and they now run this as:
community garden,
a meeting space
a social and training centre
a community festivals venue
a hub for bike training, riding and mechanics
A proportion of the Bike Garden's activities offers:
mental health therapy
reduction in social isolation
facilities for young people from varied backgrounds.
Volunteering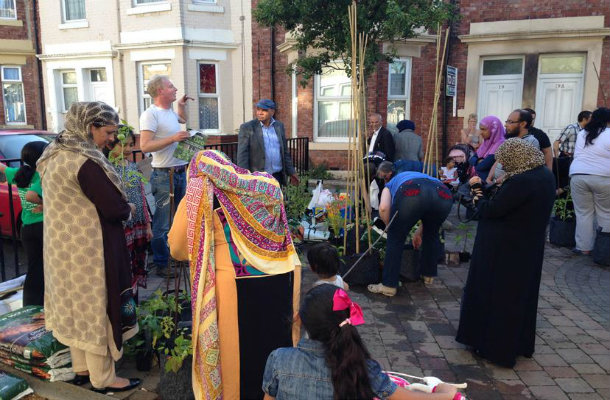 The CIC was set up primarily to 'clean and green' rubbish strewn urban neighbourhoods and has succeeded in mobilising an increasing amount of residents' volunteering.
The volunteers activities include:
litter picking groups
back lane music events
a new 'Friends of the Park' maintenance group
photography workshops
a popular vertical vegetable planting scheme which involves residents restoring or starting small gardens in the frontages and back yards of their terraced housing.
Vertical veg growing has brought neighbours together in a shared interest, prompted by 'pop up' street 'happenings'.
Benefits to homes and businesses
The CIC is a locally based and trusted company. Because of this, they are able to help other organisations deliver their environmental initiatives more easily and rapidly.
For example, by using the CIC to host a staff team, Northumbrian Water was able to:
fit 779 homes with water saving shower heads
install 519 other water saving devices
benefit 1,930 homes and businesses by providing 'water audits' resulting in many residents opting to take free garden water butts.
National Award
The CIC was awarded a contract from Karbon Homes to deliver community engagement.  As a  result an 8 year old in their local area gained a Prime Minister's 'Point of Light' national award last year for 'challenging litter', a project to educate, innovate and inspire communities to pick up litter - improving the environment on everyone's doorstep.
We call this our 'magnet effect'!