Social Investment Tax Relief (SITR) is the government's tax relief for social investment. It encourages individuals to support charities and social enterprises. Individuals receive a 30% tax break when investing in an eligible organisation.
As part of our campaign to raise awareness about SITR, we teamed up with Breadshare CIC to show how simple it is.  If you don't know about SITR or not sure how it works, Breadshare's chief baker explains literally by using his loaf!
GET SITR Campaign
Like Geoff, we are excited that SITR can offer a new way for charities and social enterprises to raise investment by offering a 30% tax break to investors.
This is why we launched the GET SITR campaign. It gives guidance and resources as well as case studies from a range of charities and social enterprises who have already used SITR. You can also find upcoming events, from webinars to free specialist tax support surgeries, where you can learn more about SITR.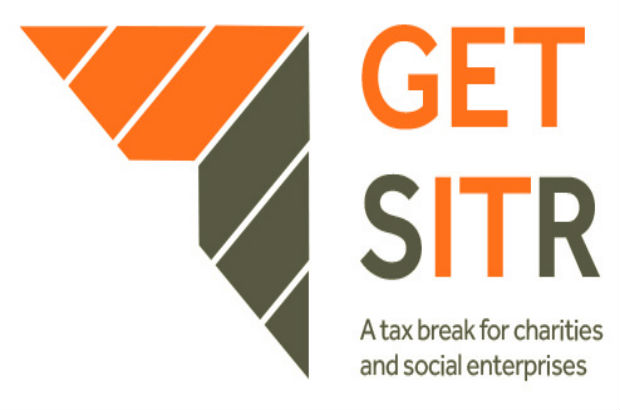 Our Partners
We are delighted to be collaborating with some great sector partners:
Power to Change,
the CIC Regulator,
the CIC Association,
the Community Shares Company
the Community Shares Unit
to raise awareness of what SITR is!

Here are a few quotes from some of our Partners about why it is important that social enterprises and charities learn about SITR:
Our vision is to create better places through supporting community businesses. Tax relief can be an important incentive for community investors to invest in new and high-risk enterprises, and many community businesses are exactly this. We are delighted to support the GET SITR campaign to raise awareness and uptake of SITR, helping more community businesses to get more money from the right people, on the right terms for them.
Ged Devlin, Power to Change
We welcome the Social Investment Tax Relief (GET SITR) initiative and view it as a game-changer to bring much needed capital into the sector. Encouragingly, CICs appear to represent approximately a quarter of recent SITR deals by number and volume of investment - an encouraging development.
Ceri Witchard, Regulator of Community Interest Companies
We've seen SITR help community businesses raise the finance they need to become sustainable organisations and are keen to see more organisations use it to do the same. It's a powerful tax relief that's often overlooked, misunderstood or simply unknown, and so this campaign is something we're delighted to support.
Dave Boyle, The Community Shares Company
The Get It Campaign
We have also launched the GET IT campaign. This offers a package of support to help more charities and social enterprises raise investment using SITR.
It also offers:
free resources providing information on the rules and regulations on SITR
free "SITR Made Simple" workshops across the UK – with the opportunity to    ask questions of our peer speakers and SITR experts
free 1:1 SITR surgeries with our leading SITR tax expert, Neil Pearson, Partner at Mills & Reeve
free webinars sharing experience of raising SITR from peers
new case studies sharing the stories of those who have 'GOT IT' and helpful advice for charities and social enterprises considering raising investment with SITR
We hope to inform as many CICs, Charities and other Social Enterprises of this great opportunity for social investment!
To keep in touch sign up to email updates from this blog, or follow us on Twitter.