This thriving organisation has grown to support over 400 businesses involved in rearing, growing and making local food, drink and craft.
Hampshire Fare was set up in 1991 by a small group of farmers eager to promote locally grown and reared produce.
The local economy benefits from the CICs commitment to raising awareness of local businesses and supporting them in generating new business.
Helping members
The work and support of Hampshire Fare has helped members:
launch into new markets
secure business leads
expand staffing and premises
Their members also receive a large number of benefits including:
free training
marketing and PR support
event opportunities
press events
monthly networking events
routes to market.
Local Produce Show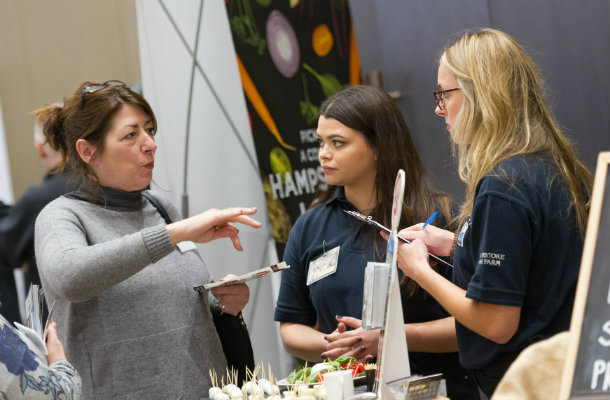 The CIC helps to organise the Local Produce Show where local food and drink businesses have an opportunity to exhibit to key buyers.
All members are promoted in the Local Produce Guide which is launched at the show and is read by over 100,000 people in the local area.
The Hampshire Food Festival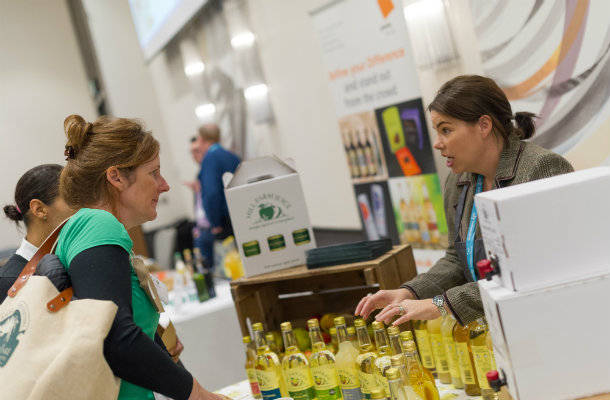 The annual Hampshire Food Festival offers over seventy food and farming events throughout the month of July. The festival promotes local food, farming and craft businesses to new and existing audiences of Hampshire Fare. Events include:
farm tours
pop-up dinners
masterclasses
markets and more.
The festival has received many Gold Awards at the 'Beautiful South Awards' in the 'Tourism Event of the Year' category.
Education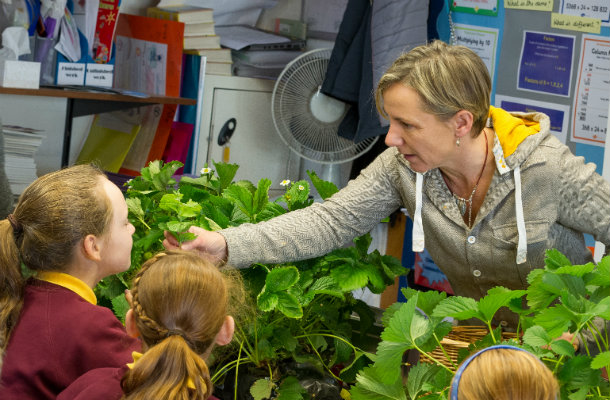 Hampshire Fare continues its commitment to British Food Fortnight and educating the next generation of local food lovers.
In 2017, pupils at Berrywood School participated in a morning of interactive sessions run by local producers including a baker and fishmonger. Across Hampshire pupils tucked in to a British meal with locally sourced ingredients including beef patties and watercress.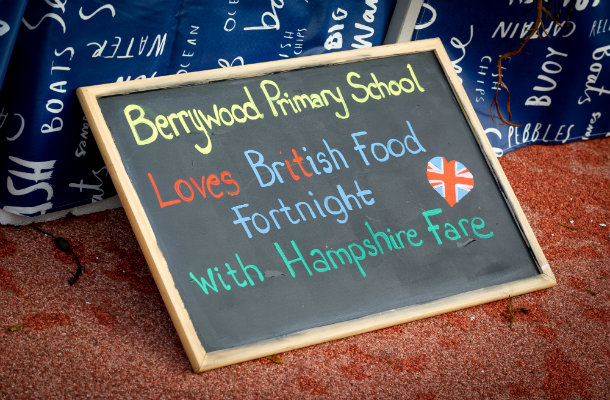 The Great Hampshire Sausage and Pie Competition
The CIC organises and annual Great Hampshire Sausage and Pie Competition where local butchers and producers have the opportunity to shine. The competition puts the spotlight on local butchers rewarding the best products across twelve categories. The event is designed to raise awareness of the quality and variety of products available locally.
Further Information
At a time when many people are evaluating the provenance of their food and the environmental factors relating to food consumption, Hampshire Fare is able to inform consumers about the many advantages and ways of purchasing locally. The Hampshire Fare website and newsletter support this aim with engaging news stories focusing on local businesses: www.hampshirefare.co.uk / 
To keep in touch, sign up to email updates from this blog, or follow us on Twitter.