At Employee Volunteering CIC we help companies implement dynamic and rewarding employee volunteering programmes across the UK.
The benefits of bringing businesses and communities together are endless and well documented. It improves employee engagement, recruitment, skill development and retention within a company.
Why we became a Community Interest Company (CIC) 
We are proud to be one of the founding members of the Community Interest Company community! The CIC is a great legal structure. It is perfect for organisations that want to make a difference in the lives of others but without the restrictions of being a registered charity.
CIC's are registered at Companies House and report annually to the CIC Regulator on their community achievements.  Any dividends paid to shareholders are capped and the CICs assets are protected for community benefit.
Being a CIC is a big advantage in the volunteering space. It makes it easy for companies to work with us in the knowledge that their investment goes directly to improving communities. It also makes it easy for third sector organisations to work with us knowing that we are not supporting them for profit. It's a true win-win.
Our achievements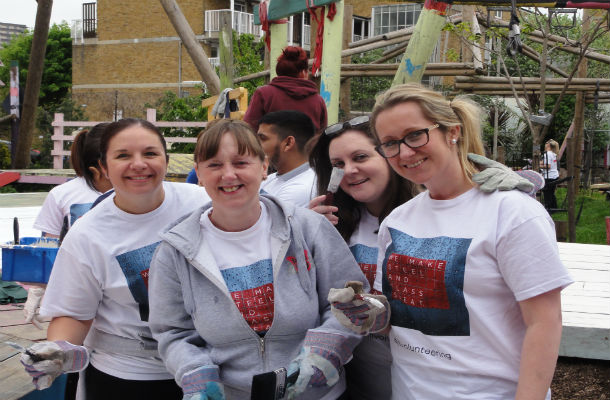 Since becoming a CIC we have:
organised over 4,500 Volunteering Team Building events
helped over 100,000 colleagues to make a difference in their local community
worked with 1,265 charities
worked in 107 different towns and cities across the UK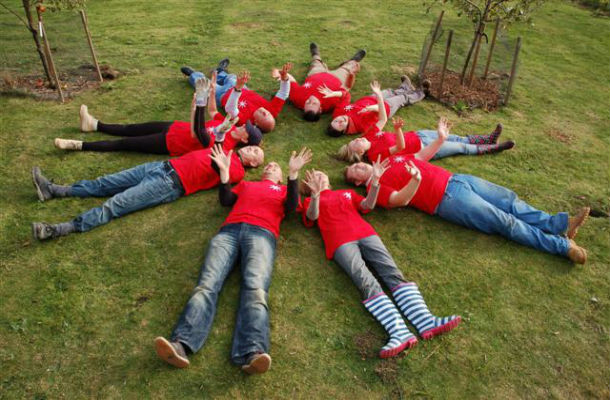 Our company client list includes:
Lloyds Banking Group
AstraZeneca
Shell Prudential
Lilly, Cognizant
Serco
Charles Stanley
We align our clients' activities with third sector organisations such as:
care and community centres
schools and universities
entrepreneur organisations
youth centres
Helpful Tips
If you are considering setting up an employee volunteering scheme, follow these helpful tips below:
Speak to Your Employees: you might find that your employees are already volunteering and have a general interest in the community. Understanding where their passions lie can help steer your choice on non-profit organisations.
Think Long-Term: creating a volunteering scheme can have long-term benefits for you and your company. Start promoting it in your benefits package to allow potential employees to understand that you value community service.
Embed the Programme: whilst ideas will come from impassioned colleagues, a successful programme needs board level leadership and funding. A successful programme needs effort to organise and deliver and that time needs to be funded either through internal people or out sourcing.
If you have additional questions or would like to start your programme today, please contact us at: http://employeevolunteering.co.uk/customer-form.html
To keep in touch, sign up to email updates from this blog, or follow us on Twitter.