Vernova Healthcare was established in 2007 as one of the first Community Interest Company healthcare providers.
The CIC is owned by all 22 GP practices within Eastern Cheshire and all of the CIC's directors are local GPs. The GPs recognised that by working together as a federation they would have a tremendous opportunity to improve the range and quality of services available in the community.
Why a CIC?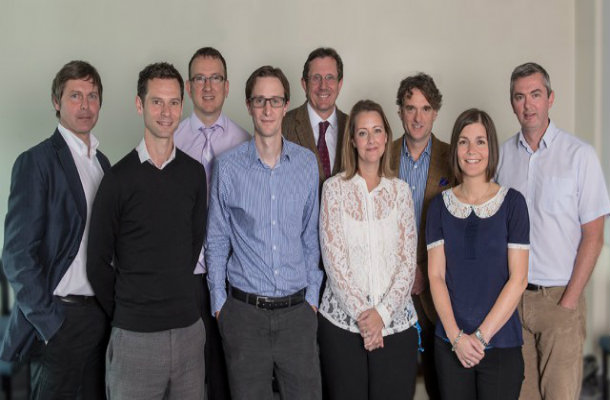 The GPs chose a CIC as the organisation through which to do this because they believed this best reflected the strong ethos of the GP practices to serve the communities in which they work. It would also ensure that every pound Vernova earned from providing services would be used for the benefit of the local community.
Our Services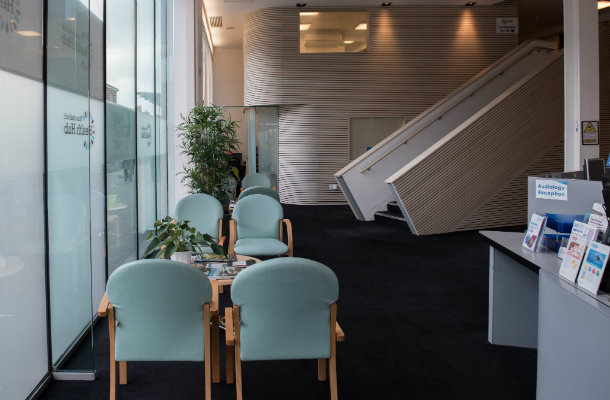 From humble beginnings and £100 of share capital, Vernova now employs 80 staff and provides a range of community-based NHS services. These include:
diabetes care
blood tests
carpal tunnel surgery
ultrasound
dermatology
Many of the services we provide were previously only available in hospital. Patients are therefore now able to access care in more convenient locations. One of the additional benefits to the community is an estimated saving of over £100,000 a year in car parking charges which patients would have had to pay at a hospital.
Since October 2018, Vernova also provides GP services in the evenings and weekends. This gives patients the ability to book a routine GP appointment at times when their usual surgery is closed. This service is provided with our member GP practices to try to ensure continuity of care.
Award Winning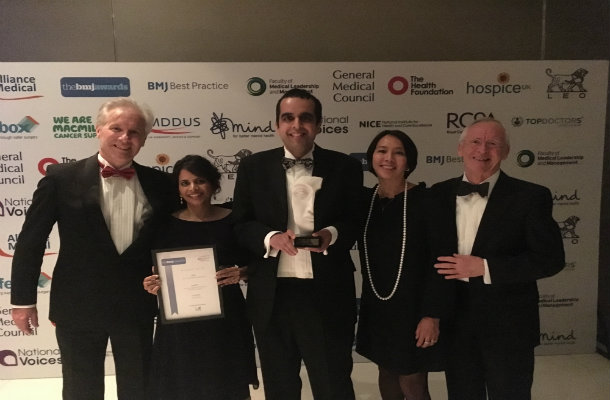 Dermatology is by far our largest service and we believe is the first example of a whole former hospital speciality being provided by a GP Federation. One of our proudest achievements is that the Vernova Dermatology Team was delighted to be crowned BMJ Awards Team of 2018. Ours is the first team outside of London to win this category. This was in recognition of the innovative solution of a social enterprise providing a comprehensive dermatology service, led by the best clinicians in the country. The award has led to great interest regionally, nationally and politically. Dr Faisal Ali, consultant dermatologist and dermatological surgeon, says:
"The advantage of working for a CIC is the responsive, adaptable working structure underpinned by a moral imperative to serve the local community, in a working environment which is popular with patients and staff alike".
We are extremely proud of what this means for the users of our dermatology service. In the first 9 months of 2018-19 we have seen over 1200 patients who have been referred by their GP with a suspected skin cancer. The national standard is that these patients are seen within two weeks of referral. Of all specialist dermatology services, our performance against this standard is the best in the country.
The Future 
The NHS Long Term Plan, published in January 2019, sets out a clear direction of travel for General Practice. GP practices will still care for their registered patient lists. However they will also be expected to work together in 'primary care networks' to provide integrated community healthcare in collaboration with other partners from the public and third sectors. The aim will be to improve the health of the population and, when care is required, to provide as much this in the community, avoiding the need for hospital care wherever possible.
We believe that Vernova's service model is ideally placed to support primary care networks to fulfil these ambitions.
To keep in touch, sign up to email updates from this blog, or follow us on Twitter.