Established in 2011, the Low Carbon Hub is an award-winning social enterprise that's out to prove we can meet our energy needs in a way that's good for people and good for the planet.
We build renewable energy projects for schools, businesses and communities across Oxfordshire and use the surpluses to support further local action to tackle climate change.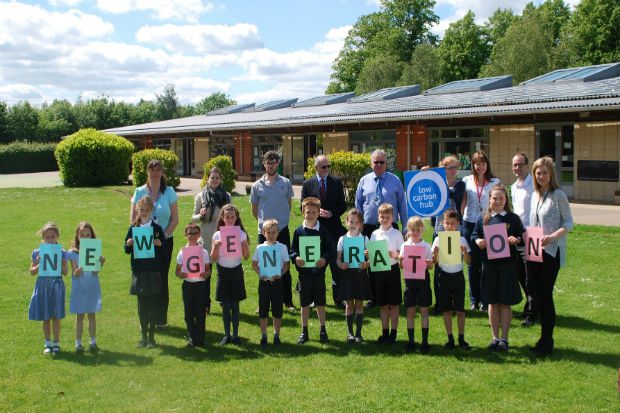 Our structure reflects our values
The Low Carbon Hub is actually two organisations working together in cooperation to deliver our aims. These are the Low Carbon Hub Industrial and Provident Society (IPS), a Registered Society that's owned by our investor Members and run for the benefit of the community and the Low Carbon Hub Community Interest Company (CIC), owned by its 27 low-carbon community group shareholders.
We believe that community energy is a grassroots, people centred movement and our structure is set up to reflect this.
The Low Carbon Hub IPS develops locally-owned renewable energy projects putting local power in the hands of local people.
100% of the surpluses from the IPS are donated to the Low Carbon Hub CIC to support further carbon cutting initiatives.
Supporting community energy
The CIC also attracts grants, donations and other sources of funding used to encourage community energy to flourish in Oxfordshire.
We run a grant scheme for our community group members to help them take further action to tackle climate change.
Projects we have supported include a 'Powering Down East Oxford' campaign to encourage householders to become more energy efficient and installing more efficient water heaters in a rural village hall.
We provide help desk support; in 2017/18 we handled 69 cases and provided 277 hours of support and advice to encourage grassroots carbon-cutting action.
The CIC also funds energy audits for schools and community buildings. This helps them better understand the actions they should take to reduce their carbon footprint.
We also provide innovation grants and loans to support early stage development of new carbon-saving projects. By helping community energy projects get to an investor-ready state we are helping grow Oxfordshire's low carbon economy. Examples include a grant to Hook Norton Low Carbon to kick-start an innovative community-led housing project.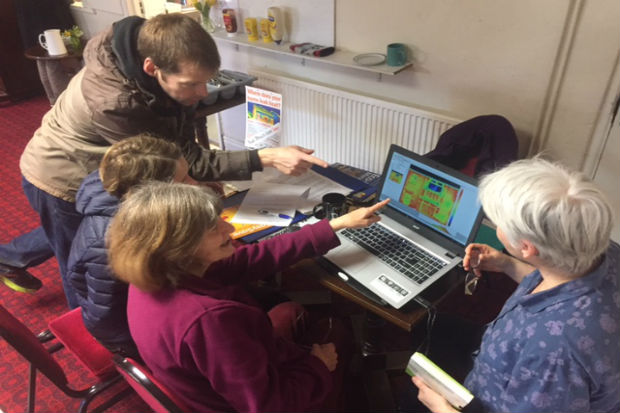 Our journey and future
With the support of our members and partners we have achieved a lot since 2011. This includes:
42 renewable energy projects
generating 4.2Gwh of clean electricity a year
saving 1,500 tonnes of CO2
generating over £250,000 in community benefit income.
But there's still much more to do. We can cut Oxfordshire's carbon emissions and ensure that more money stays in the local economy by:
encouraging energy efficiency
increasing local energy generation
supporting the shift to electric transport and
championing community ownership.
We are creating a better energy template, not just for Oxfordshire, but for the whole of the UK.
To keep in touch, sign up to email updates from this blog, or follow us on Twitter.