We had an idea to improve the lives of older people in our local area.So thanks to Brightlife's new fund set-up to tackle loneliness across Cheshire West and Chester, we turned our idea into a reality and launched Community Compass CIC.A new social enterprise that helps communities to deliver sustainable, creative and active social groups or 'Compass Clubs'.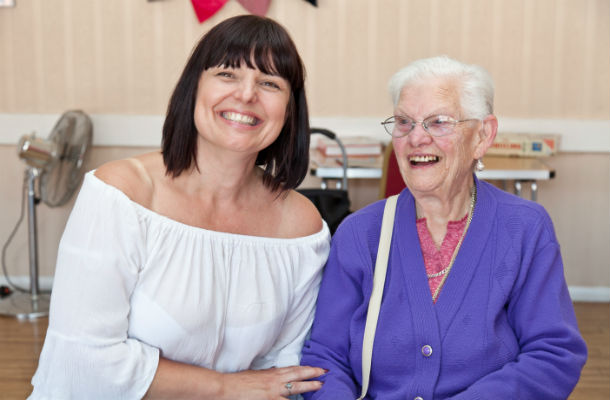 Loneliness amongst older people has been in the public eye a lot recently, and for good reason.
Often brought on by the loss of confidence caused by:
big life changes like retirement
health problems
loneliness is common amongst older people
the death of a loved one
Over one million older people say they are always or often feel lonely, and two-fifths say the television is their main form of company.
In the beginning
Having both worked with older people for years, we know that chronic loneliness can have a profound negative effect on health. We have also seen these health problems first-hand, with lonely people being more likely to:
become ill
have trips and falls
suffer from depression
While there is some support available for people who come into the healthcare system after becoming ill, we saw a need for something that could help communities to build their own support networks to prevent loneliness on a local level, before it becomes a problem.
We found out that Brightlife, a Big Lottery-funded partnership set up to reduce loneliness amongst older people in Cheshire West, was offering funding to people who wanted to set their own projects up. We realised that we could create something really brilliant with their help. So we set up as a community interest company and applied for funding from them.
Community Compass CIC was born
We were over the moon when our application was successful, and Community Compass CIC was born. At Community Compass, we encourage and support people to find a way out of loneliness.
We do this by helping communities to deliver sustainable, creative and active social groups or 'Compass Clubs', which they can manage and run for themselves for years to come.
By joining a Compass Club, older people can access a weekly social group within their local community, giving them:
the opportunity to make new friends
learn new skills
enjoy new things whilst staying active, independent and involved
What we are doing now
Community Compass is now delivering Brightlife contracts in two areas of Cheshire West, offering taster activities for older people as part of a wider 'social prescribing' scheme in the region.
These include:
book clubs
bunting-making
card making
creative writing
dancing and singing
drawing
Knitting
painting
photography
poetry
walking groups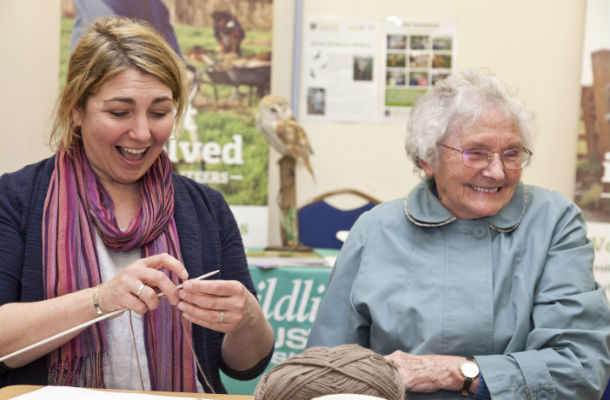 The sessions we have run so far have been a huge success, and we're absolutely thrilled about how many people have come along. The atmosphere at the activity sessions is so lovely, and it's an amazing feeling to know that we are making a real difference to people's lives.
To keep in touch, sign up to email updates from this blog, or follow us on Twitter.