The Bunker is a great example of a community interest company (CIC). We aim to tackle cultural barriers through interactive music projects. Over the years we have taken part in hundreds of unique workshops and events such as:
Sunderland Sings
Centre Point's Got Talent and more recently
Summer Streets festival
We have also worked with a variety of talent, and more recently, Summer Streets festival. We have also worked with a variety of people ranging from:
not in education, employment or training (NEET's)
friends of the drop in (FODI)
local schools and
care homes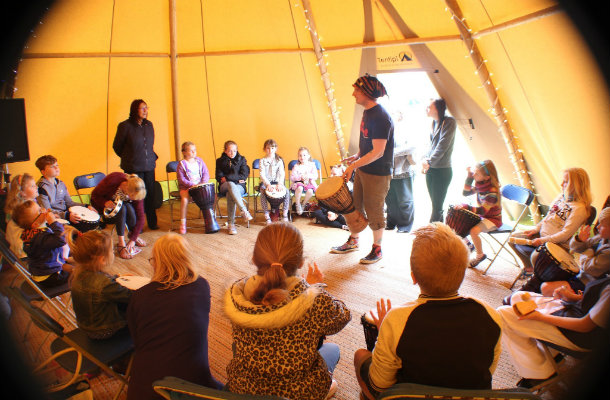 Recently…
I took part in a 6-week programme working with Friends of the Drop In (FODI). FODI are an asylum seeker and refugee community group based in Sunderland. Over the 6 weeks they came to 'The Bunker' to learn and play a variety of instruments from the guitar to djembe.  We all had such a good time, several staff volunteered to go down Sunderland Minister during Refugee week to host a djembe workshop. It was fantastic and we all had an amazing impromptu jamming session with load of great people.
A brief history
The Bunker was originally a recording/rehearsal studio and has acted as a platform for thousands of artists over the 30 years it has been active. We have 16 individual rooms that are available for booking, or are hireable on a monthly basis. We have had many different:
bands
solo artists
DJ's and
even writers
At the moment we have well-known local bands such as Leatherface and Nexilva who have been active bands for many years and have amassed a large following.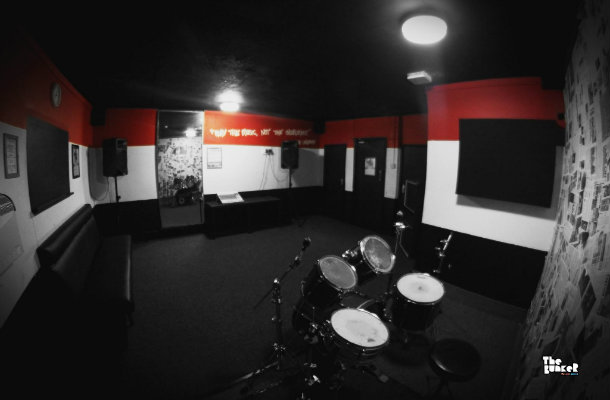 Just a little insight of what's happening in August
We have partnered up with Sunderland Empire Cinema and Grosvenor Casino to put on a gig that coincides with the launch of Suicide Squad. Our staff band will dress up as DC Heroes (or Villains) to perform the soundtrack to the film. Then following day they'll be back again in a Prince theme to commemorate the late artist.
What we do
We often work with Pop Recs Ltd who often play host to the gigs we organise on a monthly basis. Our live events coordinator, James, will get in touch with local, up and coming bands and organise a gig for them. We do the promotion and try to get as many people down as possible, I had the pleasure of helping to organise a gig for the band 'Mouses' who put on a great show. James also organises busking which we do every Thursday in The Bridges at 5:30pm until 6:30pm.
One of our team leaders, Rebecca is in charge of managing several different projects including:
marketing and promotion
studio days
Spark FM
the video team
But anybody that frequents The Bunker will know her as the organiser of Singing Club which is on Saturdays. The club runs between 10-11:30am and they get involved with lots of activities that The Bunker does such as performing at Sunderland Sings.
Our other team leader Ceiran is in charge of more hands on projects such as:
rehearsals
live events
maintenance and training
He is also a skilled drummer and does drum tuition on Tuesdays and Thursdays from 5-6pm, or at any time during the week for private tuition.  We also offer guitar tuition which is taken by our skilled guitarists Nathan and Anthony.
As you can see The Bunker offers many different services and is always engaging with the community. We have many different associates within Sunderland and will definitely be expanding our reach for the years to come. Watch this space!
 To keep in touch, sign up to email updates from this blog, or follow us on Twitter.