We're an ethical lender that registered as a CIC in 2015. We offer a real alternative to high cost lenders and rent-to-own (RTO) stores.
In November 2016 we received Financial Conduct Authority authorisation and started providing affordable loans for:
essential items for the home to lower income families
which are then repaid in affordable instalments – weekly, fortnightly or monthly
to suit the customer's income patterns
I couldn't just sit there, I had to do something
This affordable credit model has been around for years; indeed, your parents may have used catalogue credit when you were growing up. Yet this form of affordable credit, has dried up.  Instead, it's been replaced by:
high street or on-line stores offering a form of HP
or a loan, at eye-watering interest rates and fees
For example, an item with a price tag of £37.50 will cost you a staggering £390 when bought over 3 years.
Against that background, I decided to do something, and set-up Fair for You Enterprise as  a CIC.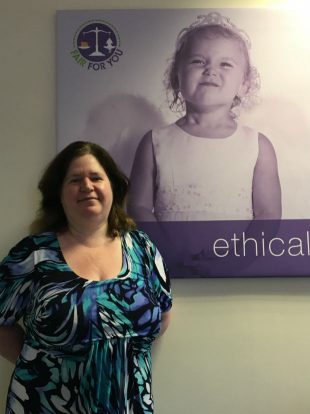 Choosing the CIC brand
Wholly owned by a charity of the same name, it was important to us that we could never be taken over or owned by external shareholders.  So, becoming a CIC was the obvious answer to us. Whilst it means we compete with big budget advertising of the high-cost lenders and RTO stores, with little or no money, we've built something that I'm very proud of, and we're just starting!
It's been phenomenally hard work. But we've delivered over 3,500 loans to customers across the UK, from Shetland to Cornwall, and everywhere between. Overall we have saved customers more than 1 million pounds, when compared to the high-cost alternatives.

Achieving our goals
We now provide a trustworthy contest to the high-cost credit sector. We've also proven that we can:
change the way that credit is delivered to our poorest households
offer a very practical way to address poverty by removing the premium when buying essential items for the home
Customers tell us:
how they feel now that their children's bedrooms are warm
that they can cook them a proper meal and
that the children have their own beds
This is not just about providing small, affordable loans – it goes way beyond that! We have led the way in highlighting the issues our customers face. In our charity's Social Impact reports, we've shown the huge benefit that a start-up social enterprise can bring to so many people.
There are tough days when we turn down hundreds of applications from people who need a loan, but who we can't lend to, for whatever reason. Then I look at the fantastic comments from those we can help, and I remember why we're doing this. It's amazing the difference that a modest loan can make to our customers' lives; it's life-changing.
There's masses still to do, and to be able to reach even more people who need us, we need the sector to get behind our efforts and spread the word about us.
There never has been a better time for social businesses to unite to show that there is a different way of doing business – one that puts people and communities ahead of private profit.
To keep in touch, sign up to email updates from this blog, or follow us on Twitter.