I was delighted to recently take over the position of Deputy Regulator of Community Interest Companies (CICs). It was no small ask as I had 'big-shoes-to-fill' in taking over this position from Phil Horrell after he spent 12 years in the post, and since the CIC office opened in 2005.
Career background
I previously worked on policy at the Department for Business, Energy and Industrial Strategy (BEIS) in London and covered many sectoral areas:
aerospace
automotive
defence
energy
maritime
So I am used to juggling ministerial priorities and cross-government and departmental working. But moving into a more regulatory role introduced a whole new area of learning and understanding; challenges and opportunities.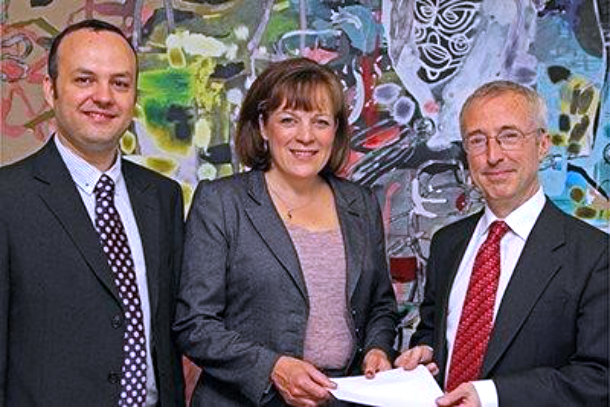 After working earlier in my career at the Equality and Human Rights Commission, it is personally fulfilling to work again in an area dedicated to social purpose and community benefit; and which has both the legislation and regulatory oversight to ensure these are realised.
Deputy Regulator's role
My initial remit is to support the Regulator, Ceri Witchard, in fulfilling the Government expectation of a 'light-touch' Regulator to encourage the development of the CICs and provide guidance and assistance on matters relating to CICs.
Since 2005, we have seen a phenomenal rise in the growth and success of CICs and now have over 13,000 on the public register.  This is an extraordinary achievement as Parliament expected us to register 200 CICs each year, but we now registered more than this each month.
CICs contribution across every economic sector of the UK has been unprecedented, from multi-million pound spinouts in the NHS & public sector to the majority being small and medium sized CIC businesses; each is making a real and tangible benefit to their local communities.
I am engaged in close cross-government & departmental working. Being a civil servant has proved helpful in discussions with:
Financial Conduct Authority
HM Revenue and Customs
HM Teasury and
The Inclusive Economy Unit (part of the Department for Culture Media & Sport)
on whose tax, policies, operational and wider strategic thinking we can represent CIC regulatory matters.
Although CICs are only one part of the 3.5 million companies on the public record, I work with the Registrar of Companies and their policy officials to pursue CIC e-enablement and improve service delivery levels on existing application methods.
CIC brand awareness
Part of the communication strategy is to facilitate the growth and awareness of the CIC model from:
accountants
business advisors
lawyers and
to those thinking of setting up a CIC
In the first month in my new role, I was pleased to represent the CIC office and have had the opportunity to speak at subsequent social enterprise events since. The team and I have also hosted discussions with international representatives who wish to discuss the achievements of the UK CIC model as they look to replicate similar success in their own countries.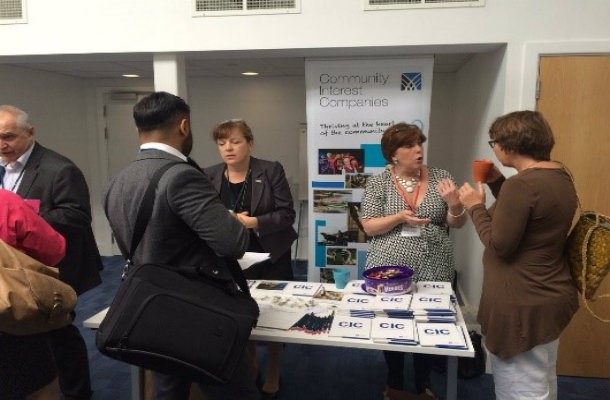 The first CIC webinar will go live next month to maximise our reach and audience using new technology. Our very popular and active twitter account and these, our fortnightly blogs, being proof of the effectiveness of these methods. So, please keep in touch on twitter @CICRegulator for updates. 
As well as growth and thinking to the future we also need to maintain the high reputation CICs already have from regulatory oversight. The number of complaints about CICs have always been low and, as a small friendly team, the aim of the CIC office has always been to facilitate the formation of CICs. We do not take a bureaucratic approach and try to resolve any problems by email, letter or telephone. This approach has worked successfully for the last 12 years and is one we plan to continue and refine for future benefit.
I hope that continuing with the successful working practices of my predecessor - whilst refining the strategic and closer cross-government working in looking to the challenges of the future – the CIC brand will continue to go from strength to strength.
I might not be filling Phil's size 10's for a while yet but am optimistic that with the support of the Government, Regulator, team and sector; the CIC model will continue to grow and flourish both in the social enterprise sector and the wider business community as a whole.
To keep in touch, sign up to email updates from this blog, or follow us on Twitter.