The Ealing Club became a community interest company in December 2011.It was formed to highlight the musical history of the area and generate new live music opportunities in an area that many journalists recognise as 'The Birthplace of British Rock Music'.
Some of the legendary names that would make their mark on world culture from the 1960's and onwards are:
Cream

Manfred Mann

The Jimi Hendrix Experience

The Rolling Stones

The Who
Few people realise that key musicians from these acts once "cut-their-teeth' in the so called London "Rhythm & Blues" scene of the 60's
. This revolved around a tiny club night hosted by Alexis Korner's Blues Incorporated.
Between 1962 and 1965
From 1962-65, Ealing became the place for many young musicians eager to learn and play amplified 'electric guitar blues'
.
It became home for the Rolling Stones and a springboard for many others who played British Rock Music
.
This movement
was inspired by
Black American blues artists such as Muddy Waters, John Lee Hooker and countless others
.

It is a subject that The Ealing Club CIC keeps alive by offering journalists (most recently CBS television) research and archive material, as well as consulting on a forthcoming feature film documentary
.
Fundraising
Ealing Club fundraising events began in July 2011.
These resulted in a Blue Plaque ceremony in March 2012 attended by Rolling Stone Charlie Watts
.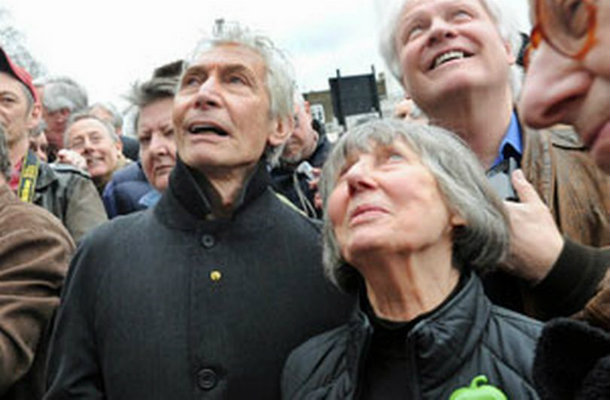 Several exhibitions, talks & countless live music events have
been held
generating over 15,000 visits to Ealing over 5 years
.
Because we do not have a home venue, our activities have
been directed
towards encouraging development of new festivals and revitalising established events
. Examples include:
adding another day of blues to the Ealing Summer Festivals

kickstarting new 'happenings' including The Hanwell Hootie (based on local Marshall Amps connection)

SoundBite

the Ealing Music & Film 'Valentine' Festival
These events account for over 30,000 – 40,000 visits to Ealing each year, a suburb fortunate to still have:
a savvy audience that already attends live music events across London and beyond

educational establishments

festivals

professional musicians

technical know-how

strong musical talent
The Future
As a Community Interest Company, The Ealing Club CIC believes that greater appreciation of music heritage (of all types) can help maximize promotion and engage many more residents and potential visitors who are unaware of the outstanding cultural offer that exists in London's suburbs
. It could
perhaps
inspire sustainable venues and even better festivals.
Ultimately
, the story of how a tiny group of post-war teenagers absorbed the exotic sounds of Black America and turned them into a soundtrack for later generations, is something that should instil pride & excitement in any music fan across the world
.
It
certainly
seems to be a universal story and that is a view embraced by many West London ethnic minority musicians who endorse,
participate
and support what we do
.
Common sense should dictate that focusing attention on such an exciting & vibrant music story should be a whole lot easier than the majority of the challenges faced by fellow CIC's across the UK
.
However
, even Rock 'n' Roll faces a challenge cutting through the noise in 2017.