Surfability UK is a community interest company devoted to making surfing available to people who have additional needs due to disability, illness or injury. Their aim is to make surfing as inclusive as possible.
How it began
I used to volunteer at surfing events held for children with autism related conditions. These events weren't held regularly, so I decided to start something that would allow people who have additional needs to be able to share in surfing regularly.  In 2013 Surfability UK CIC was born.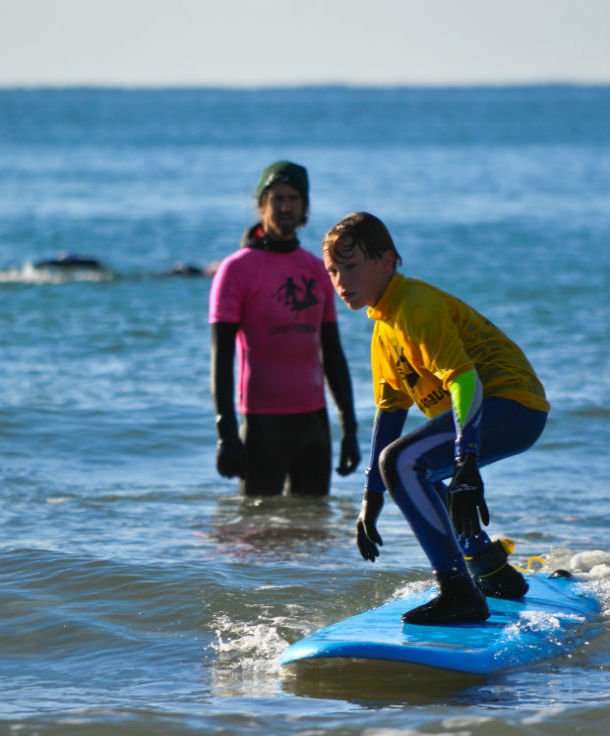 To make surfing inclusive it takes a lot of:
adaptations to coaching techniques specialist equipment
lots of staff
specialist equipment
It takes four people to take one person surfing on this board. We mainly count on volunteer help to keep surfing accessible for all.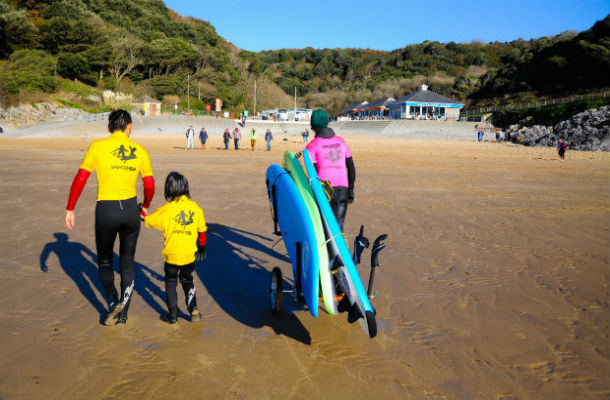 Why we chose the CIC structure 
By choosing the CIC structure it allows us to apply for grant funding for equipment and session costs. This means that we are then able to charge a small amount for our sessions.  This makes them easily accessible but still allows us to generate funds to reinvest in developing adaptive surfing.  A CIC structure shows that we are truly committed to providing a service for our community.
It helps us to:
gain support from volunteers, which are vital to our work
to include people who cannot sit or lie down unaided
use equipment such as a seated tandem surfboard
I have always said:
If we were a 'for profit' company it would have been very expensive to set up and run.  This would mean the charges for those wanting to join in would exclude many of those people who would benefit the most.
The community we serve
The CIC is having a big impact on the community of local disabled people, as well as providing unforgettable experiences for people from further afield. It is the only surfing school in Wales that is just for disabled people. Last year we had over 200 people surf with us. Many of our members attend weekly or for a block of sessions. This means that they can really build on their surfing skills as well as:
become part of a group
get outdoors and
meet other people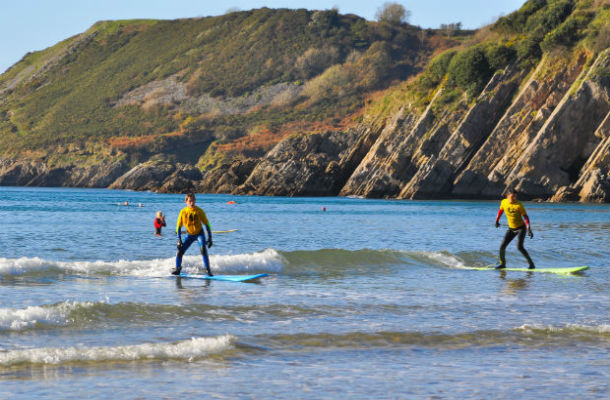 In December 2016, the first ever Welsh team participated at the Stance ISA World Adaptive Surfing Championship in California. Myself and Toby Williams were honoured to be involved in managing and coaching the Welsh team:
 We were lucky enough to attend the ISA World Adaptive Surfing Championships last year with the first ever Welsh team. It is great for us to be involved in adaptive surfing from the grassroots level all the way to international competition! We are able to coach absolute beginners, who would not be able to surf unaided, all the way to an elite level.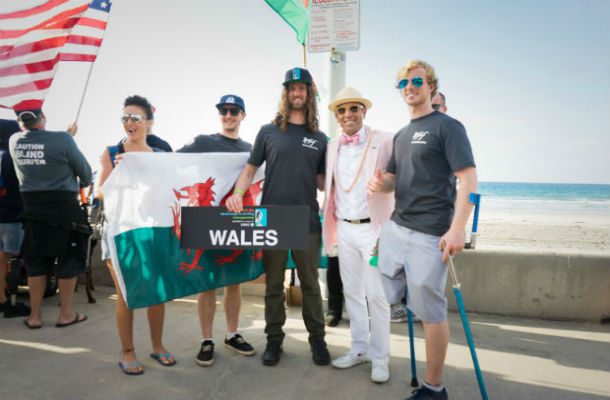 It is a real joy for staff and volunteers to witness the positive impact the ocean and beach environment has on people's lives. Surfing is a very tricky thing to master but you always have so much fun!
To keep in touch sign up to email updates from this blog, or follow us on Twitter.