A night to remember for the Regulator of Community Interest Companies showing her support for CICs and social enterprise in Scotland.
The Regulator of Community Interest Companies (CICs), Ceri Witchard, was delighted to attend the recent Social Enterprise Awards Scotland and Parliamentary Reception on Tuesday 7 November.

The ceremony was held in the Garden Lobby of the Scottish Parliament. Winners were announced for:
the Firstport Social Innovation Competition 2017
the Social Enterprise Awards Scotland 2017
The awards are an opportunity to showcase how innovative CICs and social enterprises are improving the Scottish economy and society. It helps them gain recognition for their achievements and raises their public profile.
CIC Nominees and Attendees
The Regulator was delighted to see and meet so many of the CICs present, including:
CICs represented the wide range of community benefit provided in Scotland. Many were also nominated for awards in recognition of their outstanding work.
CIC Award Winners
The Regulator was delighted to congratulate Woodside Arran CIC who won the Award for Young Social Entrepreneur: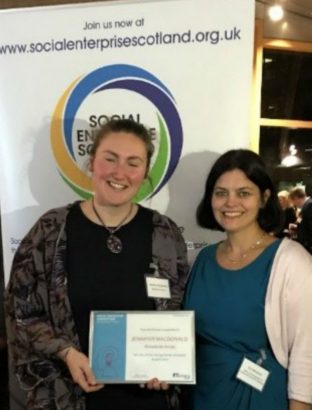 Many CICs chatted to the Regulator about their success following last year's nominations and awards. 2017 CIC achievements follow hot-on-the-heels of many CIC awards last year. Winners were:
Support for CICs and Social Enterprises
Angela Constance MSP, Cabinet Secretary for Communities, Social Security and Equalities in the Scottish Government presented the awards.
The Scottish Government recently launched a ten-year strategy to grow social enterprise in Scotland. Part of which, is continuing to recognise and celebrate the talent of Scotland's social entrepreneurs.
Ms Constance MSP commended those that have reinvested profits into social and environmental missions and these include the tireless work of:
CICs
individuals involved in improving their communities through the power of their businesses and
social enterprises
Government support and recognition of the value of community minded companies in every corner of Scotland is helping build a better economy and a fairer, more inclusive society.
This year's social enterprise census shows there are now 5,600 social enterprises in Scotland. That means one social enterprise for every 1,000 people.  Encouragingly, there are also more start-ups and more social enterprises trading directly with the public than ever before.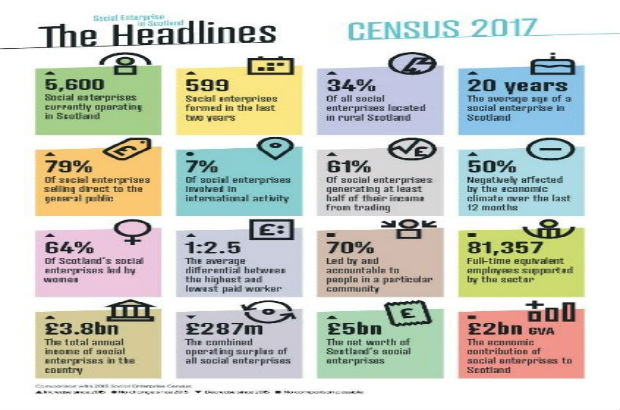 The Regulator was delighted to meet members of the Scottish Government and other regulatory bodies and looks forward to working more closely and inclusively with them on CIC policy and strategic matters going forward.
Scotland is also going to host next year's 'Social Enterprise World Forum' which the Regulator looks forward to attending.
Future Success
Winners of the SE Scotland Awards will now go forward to the National SE Awards held on 23rd of November in central London. The Regulator wishes all CICs nominated including:
and all other social enterprises the very best of luck and every success in the future.
To keep in touch sign up to email updates from this blog, or follow us on Twitter