A light-bulb moment to join forces and promote the CIC brand.
Companies House were attending the Business Start-Up Exhibition to offer support and guidance to people looking for more information about setting up and running a limited company. The CIC team had a light-bulb moment and saw this as a chance to join forces and spread the word about the CIC model. As you may know, a CIC is first and foremost a limited company!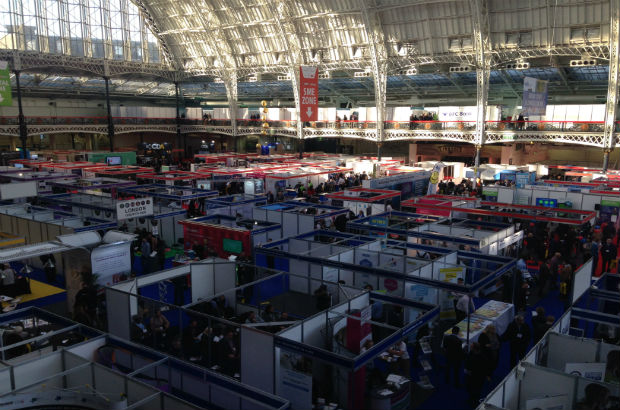 Representing CICs
Marilyn and Natalie took up the mantle to represent the CIC Regulator at the event and planned accordingly. Companies House had kindly transported our banner and handouts and they were there when we arrived. This is how we got on.......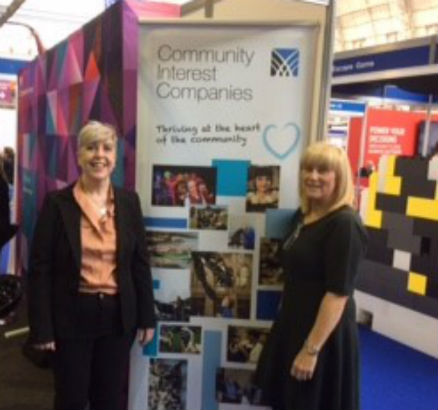 Travelling up from sunny(!!) South Wales on the Thursday morning we arrived at London Paddington and made our way to Olympia. I don't know if we had signs on us but another traveller at Paddington underground randomly asked us if we were going to the Exhibition as he was lost (that made three of us!) so we gladly let him tag along and we got there just in time.
The exhibition
The exhibition itself was well attended with at least a hundred stands from a wide range of organisations, including:
accountants
business advisers
Google
IPO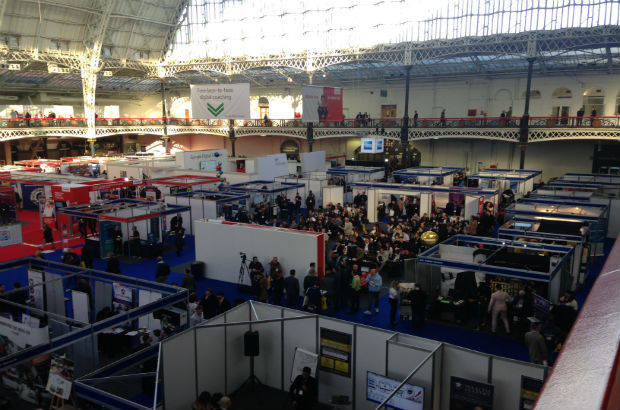 The Companies House stand had three staff helping customers and two further staff presenting workshops – a busy day.
Though the exhibition was not third sector specific we did have some interest shown in the CIC model:
a customer looking to set up a tourist board as a CIC,
a request for a workshop about CICs
enquiries about converting to a CIC, and
we helped a customer have clearer vision of the company type she wanted – even though this was not as a CIC
What did we learn?
It was good to work along-side Companies House to learn from them how they set out their stand and make an impact on the audience. We can use what we learnt in the smaller and third sector specific events we attend in the future.
It was interesting to see the material the Companies House team provided. We gained valuable information from them when listening to their responses to customers, for example:
Benefits of working together
Working with Companies House presented an audience to us that may not have normally attended an event specifically for social enterprise. A total of 8,345 visitors attended the event. We want to raise the profile of the CIC model and reaching a wider audience of this size helps us to do this.
To provide a more rounded customer service we shared information between us to help those customers that do fall under the remit of both Companies House and the CIC Regulator.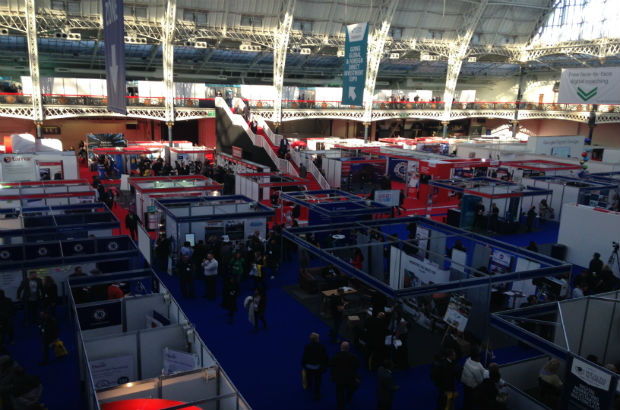 All in all, it was a very busy and enjoyable day.
To keep in touch sign up to email updates from this blog, or follow us on Twitter