Who are we?
Appoint Us Services is a small Warwickshire based Community Interest Company. We work closely with the local community and provide a wide range of person-centred services. All our services are individually tailored, and we pride ourselves in being a unique organisation.
We are accredited as a genuine social enterprise – the Social Enterprise Mark is an independent guarantee that we put the interests of people & planet above shareholder gain. We have been externally assessed against sector-agreed criteria and have proved our commitment to using profits and income to create benefits for society and the environment.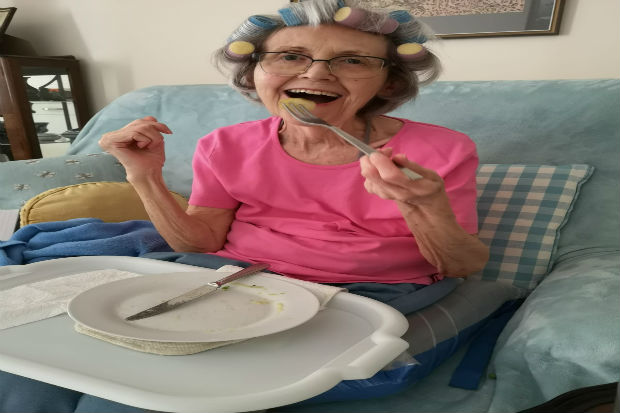 Our core business is delivering services to the elderly and vulnerable including support, shopping and therapeutic services such as creative arts and music and pet therapy to care homes etc
Initial outbreak action plan
During the initial outbreak of the coronavirus we lost 50% of our business and therefore 50% of our income. We realised that to stand any chance of keeping going we needed to diversify.
We picked 4 of our key services and concentrated on these services. These 4 key services are:
Shopping and prescription collection/delivery
Social interaction
Providing hot meals
Checking on relatives
We printed 10,000 leaflets offering our services and set about distributing them throughout the area. We are DBS checked, insured and the staff are carrying anti bac packs so we are prepared as best we can. We are also adapting as things are changing so quickly with the government announcements.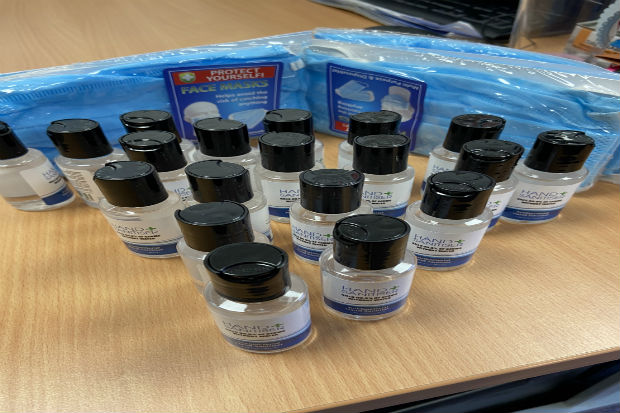 Singing to an audience
We also use music therapeutically. Care home residents particularly look forward to our visits and we thought they would be feeling especially isolated and missing the interaction during this time. So, with social distancing in mind we thought we could sing outside.
Our pilot session involved singing to our own staff in our own office block. It was from this we did our first care home booking and it was an amazing success. We were in the grounds and the residents were in lounges with the windows open. The residents were clapping, singing and dancing and were so pleased to see and hear Chiara - one of the members of our support team.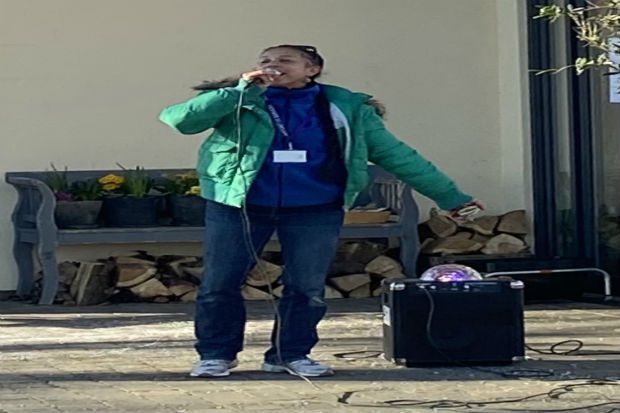 You can watch Chiara in action on the Appoint Us Services YouTube channel, singing and social distancing here.
Even our local radio station covered the story. At one point we were also live on-air singing for a company packing and distributing food.
We are hoping to sing at supermarkets, hospitals, care settings or even in streets where people are socially isolating. We are delivering half hour sessions at break-even cost.
Continuing of our services
We are trying to survive Coronavirus, stay positive and continue to support the people we support 365 days of the year.
We have two keys concerns arising out of the Covid-19 epidemic: firstly, the health and safety of our staff, and secondly the health and wellbeing of our customers and other vulnerable people.
The current Coronavirus crisis has certainly tested us about thinking outside the box and as usual all boxes are out of the window.
Things change on an hourly basis. We are struggling for survival, coming up against many obstacles but are still out here trying to make a difference. We must all stay safe and come through this.
Appoint Us is preparing to face the challenges set by the Coronavirus and customers can rest assured that our service will continue where possible.