The Regulator's Community Interest Companies (CIC) Annual Report 2019 to 2020
The report is always a team effort, where we detail the work of the CIC Regulator from April 2019 to March 2020. This year we were again skilfully supported by Gareth Price, Graphic Designer at Companies House.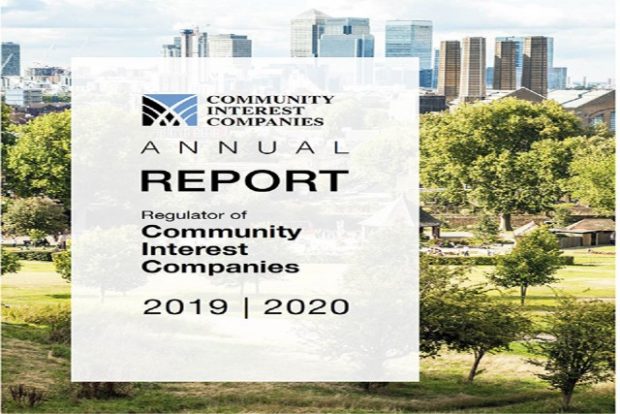 This Year's Report
Whilst this report covers the financial year ending March 2020, it would not be right to ignore the devastating impact that the Covid 19 virus has had across the UK this year. CICs are in a world that, especially now, is changing rapidly around them. However, CICs have always been adaptable and at the 'front-line' of change, meeting public need and adapting to that need as required - indeed proving the true value of the CIC model in delivering community benefits in difficult times.
In light of the impact of Covid 19, this is a more streamlined report than previous years. The Regulator has chosen to focus on the key facts, and the CIC statistics over the last year are all incredibly positive, together with a few case studies from CICs working in key areas which now, more than ever, are providing vital benefit to communities across the length and breadth of the UK.
Sadly, this is also the last Foreword of the current CIC Regulator, Ceri Witchard, who's 5-year tenure will end mid-September.
Ceri Witchard, CIC Regulator said:
It's going to be hard to leave…but the ongoing growth of the (CIC) sector is hugely exciting and will create many opportunities, and possibly some challenges….My parting wish is that CICs continue to grow and thrive…and continue to surpass all our expectations.
Key Facts
Key highlights of this year's report include:
For the first time the office achieved, and exceeded, full cost recovery. We more than doubled our cost recovery this year; this is also well within the timescales envisaged.
The number of CICs increased by +20%; double the rise of the previous year.
As of 31 March 2020, there were 18,904 CICs on the public register – an increase of 3,175 on the previous year - with 5,106 CICs being approved in this 12-month period.
The dissolution rate of CICs is on a par with normal limited companies: 10% of CICS dissolved, compared with 12% of ordinary companies, over the same 12-month period.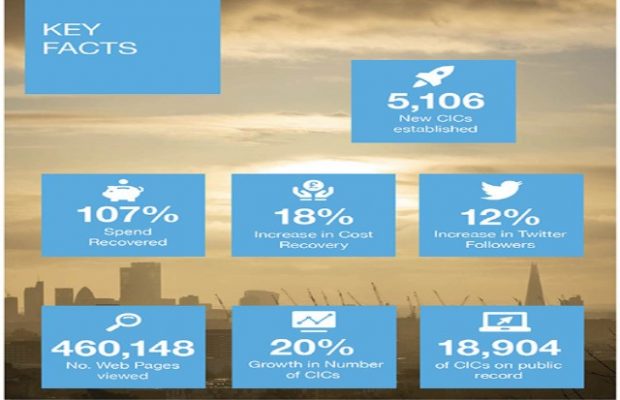 Contributions
We would also like to thank the following CICs for providing case studies for the report:
Ultimate Counselling Training and Support Services CIC
Addressing mental health in the BAME community in London and across the UK
Offering help and support to many marginalised communities
Empanda Care & Support CIC
Providing housing services to homeless 16-24 year olds
Supporting adults with learning disabilities
Funky Fitness and Fun CIC
Working with adults with additional needs to promote independence, health and well-being
Advocating for clients to social- and health-care professionals, to ensure appropriate support is provided
Kingdom Support and Care CIC
Assisting people with support needs over central Scotland
Ensuring clients are able to be as independent as possible and also active in the community.
These are just a few of the highlights. We do hope you enjoy reading this year's report. 
To keep in touch, sign up to email updates from this blog, or follow us on Twitter.