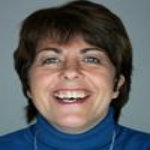 Marilyn Liddon
Marilyn Liddon is a case manager within the Office of the Regulator of Community Interest Companies based in Cardiff and has worked within the Department for Business, Innovation and Skills for 30 years. Marilyn can be contacted on 029 20 346228 and by email at: mliddon@companieshouse.gov.uk or alternatively cicregulator@companieshouse.gov.uk
A light-bulb moment to join forces and promote the CIC brand.
Phil Horrell, the Deputy Regulator (who has been in the CIC office since the beginning of time!), presented at his last CIC event before retirement and jetting off to sunnier climes (Australia so I'm told).
Related content and links
Community Interest Companies
A blog on the work of the CIC Regulator. Contributors are CIC staff and invited guest bloggers with an interest in Community Interest Companies (CICs).