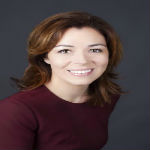 Rachel Oliver
Rachel joined Circus Starr as Community Engagement Manager in April. Her role is to develop opportunities to raise public awareness of the work of Circus Starr.
Rachel is responsible for maximising media coverage, as well as overseeing further development of Circus Starr's award-winning app, Show and Tell, designed to help prepare children with autism for a trip to the circus.
"It's a real privilege to interview the children and families about the tangible benefits of our inclusive, relaxed performances. It's also incredibly rewarding to see these experiences circulated in the press to help spread the message about the wonderful work we do."
Previously, Rachel worked for the BBC producing access-driven documentaries and pitching ideas for new programmes in development.
Yes that's right. I'm Rachel Oliver a Community Engagement Manager at Circus Starr CIC.