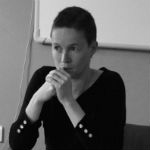 Rebecca White
Rebecca White is the Director and Founder of Your Own Place. As a qualified secondary school teacher with years of experience working with homeless young people as well as care-leavers and young people leaving custody, Rebecca exemplifies the successful combination of operational, strategic and business experience. What really drives Rebecca is social inequality. By the roll of a dice a person's life chances are dramatically altered. Homelessness is just one manifestation of this and until young people have equality of opportunity Rebecca will work tirelessly to champion disadvantaged young people.
Rebecca volunteers as an Enterprise Adviser with Great Yarmouth College. Newly constituted social enterprise Empanda have also invited Rebecca to be a non-executive director on their Board.
We are committed to championing everything young people are capable of, and giving them a voice.