Nuts about doing business differently
Liberation Foods, became a community interest company in 2007.   Co-operatives of small-scale nut producers from around the developing world decided to get together to form a UK company through which to market their produce.
These co-ops were brought together by Twin (twin.org.uk), a pioneer of Fair Trade that had  founded Cafédirect and Divine Chocolate.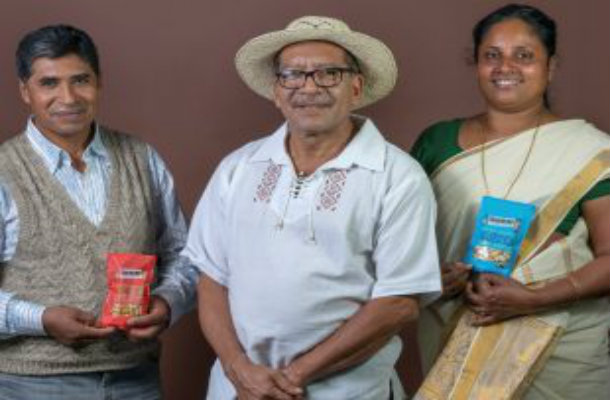 Liberation's mission is to bring nut producers and consumers of the world together so that everyone gets a better deal. The company is 44% owned by:
peanut farmers from Malawi and Nicaragua;
cashew farmers from India and
El Salvador and brazil nut gatherers from Bolivia.
These farmers and their families are our 'community of interest'. Our vision is 'a world in which we can help empower smallholder farmers to enjoy secure and sustainable livelihoods and plan for the future'.
We import 450 metric tonnes of nuts per year and process and pack them in the UK. Our Liberation branded snack nuts are available in Waitrose, on Easy Jet flights and in small independent shops.
 Fairtrade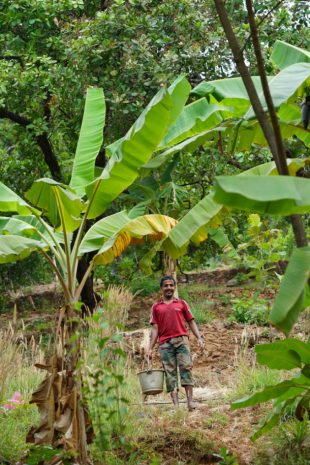 All  our products are Fairtrade certified. We supply Tesco and Sainsbury's own label Fairtrade nuts. Our producers also receive finance before they harvest and can get access to community and organisation development projects.
Farmers  feel a sense of empowerment that comes from being involved in the whole supply chain. They have representatives that serve on our board of directors and are involved in relationships with customers and consumers.
Liberation's UK office in the Borough of Hackney in London, has a team of 8 well-qualified and dedicated people. The team are all satisfied to earn less than they could have done with former 'blue-chip' employers and are proud to be part of an enterprise that cares about:
 food;
 people and
'doing business differently'.
Our regular, reliable, sustainably priced purchases and Fairtrade premium means that our producer organisations have been able to invest in their businesses, communities and families.
We make sure that our customers and others in the trade are aware of this.
We are proud that; in Malawi we have enabled small-scale peanut farmers to export their produce for he first time ever and we continue to work with them to improve quality and output. In Bolivia, brazil nut gatherers keep improving quality and efficiency which helps them to make a good living and keep the cattle-ranchers off their precious patch of rainforest. In Kerala our cashew farmers  are champions of Organic farming and recognition of women's contribution to cashew production, and the peanut farming co-operative in Nicaragua has a focus on improving children's education and healthy eating in their communities.
On the 22nd October each year, we celebrate National Nut Day to celebrate the many great things about nuts which are:
as tasty, nutritious snacks;
a versatile cooking ingredient;
an environmentally-friendly source of protein and
in the case of Fairtrade nuts, the positive impact they have on producer communities.
The Pioneering Social Enterprise in Hackney Mark Award
We were proud to be awarded the new Pioneering Social Enterprise in Hackney Mark  by Philip Glanville, the Mayor of Hackney.
The mark shows that Liberation Foods is a genuine social enterprise that qualifies against the strict criteria of:
community-ownership,
operation for social benefit,
democratic control by Hackney communities,
solvency and investment of profit into social objectives.
The mark gives a quality assurance to customers – helping inform ethical decisions around spend, and will promote awareness of the significant benefits that social enterprises bring to the Borough of Hackney.
Peace, love and peanuts!
To keep in touch, sign up to email updates from this blog, or follow us on Twitter.