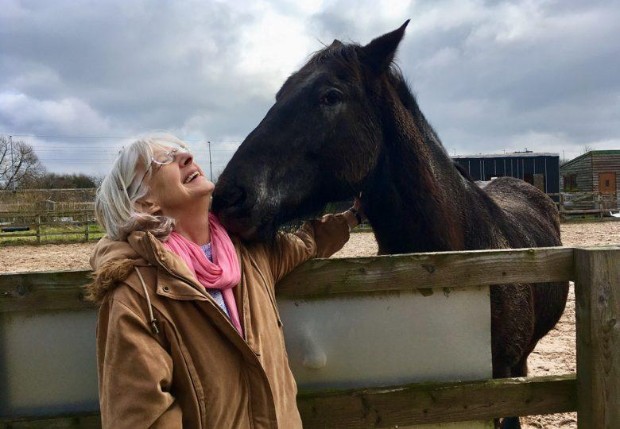 Horses Helping People was set up in 2006 by Dave Johnson and Debbie La-Haye, created from our own love of horses and nature. The inspiration, the many ways that we saw that people could be helped by horses. Our aim was to:
bring humans and horses together
to benefit people's mental, physical and emotional well-being while;
never being to the detriment of the horse.
To bring these dreams to life we needed the practical framework of an organisational structure. We were one of the first CICs in Buckinghamshire, attracted by the flexibility that allowed us to be both directors and employees. This was important to us, as we are passionate about the work we do, including the ethics behind it, so we needed a structure where we could be in control of how the organisation developed while also doing the job we loved - day to day, hands on, delivering the sessions.
How it started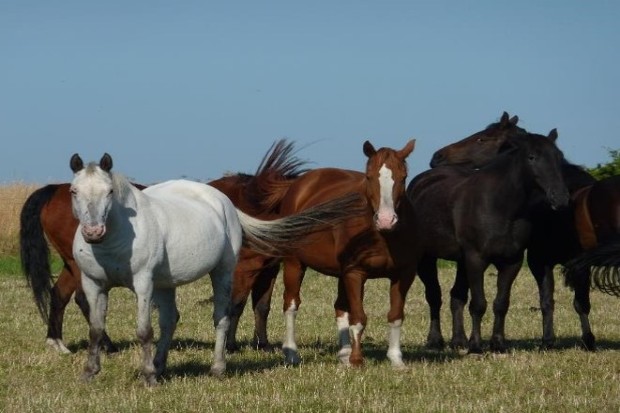 We started small, just 2 humans and 4 horses. Over the years we have grown to 2 fulltime and 4 sessional human staff as well as the 11 strong horse team. Together with the help of our volunteers we provide sessions for anyone that can benefit from visiting Sunrise Farm – from children through to pensioners, many of whom are living with conditions such as:
mental health issues
learning disabilities
dementia
autism, or
have challenges such as caring for a family member
The benefits from horses are huge, but they are expensive to keep, and most of our clients are living with conditions that lead to financial disadvantage, so there will always be a need for us to apply for funding. Our income is split between sessional charges being paid by those who can afford it (i.e. working parents, schools with budgets) and grant funding for those who can't. Over the 11 years we have been trading, we have seen a greater acceptance from funders as the CIC becomes more understood. Over the years this has led to grants from a wide range of funders from:
the European Social Fund
National Lottery
The People's Project (a National Lottery/ITV partnership)
to local level from our local community foundation (Heart of Bucks), and
our local councils
One of our first funders to embrace the CIC structure was the Aylesbury Vale Community Chest, as the close proximity meant that the funding panel could come and see for themselves how the money was spent and have a chat about why the CIC structure was important to us.
Always thinking ahead
Innovation is key for a CIC, so we are always happy to explore new ideas. Over the last 5 years we have developed Mindfulness in the company of our horses.
We cater for small or large groups, always with a qualified Mindfulness teacher. This helps us address the increase in mental health issues especially amongst young people, including high risk groups such as Young Carers.  An added benefit is that our older horses really enjoy the relaxed and peaceful energy of mindfulness meditations! This year we are benefiting from a £50,000 grant enabling us to reach more people with Mindfulness courses and Wellbeing Days.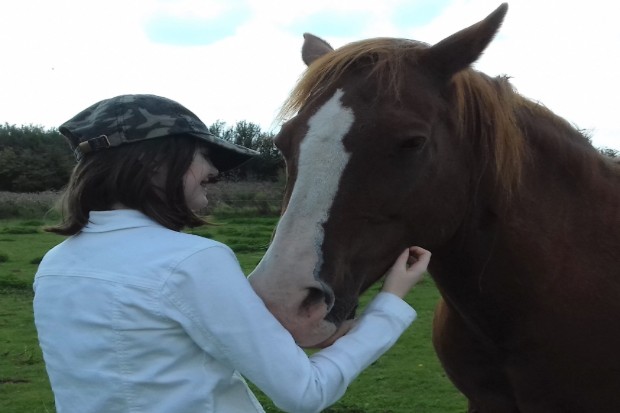 We are sharing the knowledge and skills we have gained with therapeutic horsemanship centres around the UK by providing courses. The flexibility of the CIC structure allows us to use the course fees to subsidise our therapeutic sessions.
Why we choose to be a CIC
There are very few disadvantages as far as we're concerned to being a CIC rather than a charity. We feel the loss of tax benefits we would have had as a charity are balanced by the freedom to be more enterprising than the traditional charitable approach.
However, we're very happy to be a CIC, and have enjoyed being a pioneering part of a more dynamic approach to providing a not for profit service, while doing our bit to show the world that the primary success of a company can be measured in social profit, with financial profit being a means to an end rather than the aim itself.
To keep in touch, sign up to email updates from this blog, or follow us on Twitter.